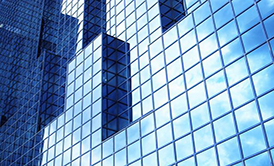 Established in 1987 in Beijing,originally belonged to Ministry of Land and Resources Of china。CGEG is wholly owned subsidiary of SINOMACH since year 1999, which is one of Fortune Global 500 enterprises,and now has 11 subsidiaries,1 joint-stock companies,1 holding company and 1 wholly owned organization,distributed in North China, East China, Southwest China and Central China. It is a large-scale state-owned geological equipment manufacturing enterprise integrating scientific research, engineering, trade, manufacturing, supply and sales, and having the most competitive technical strength, the most complete product specifications, the most complete product chain, and the largest scale.
Our products cover the major processes of geological exploration with the ground geophysical exploration , coring drilling, borehole detecting and chemical analysis of minerals . Our major job is to research, develop, manufacture and sell the various products including geophysical instruments ( gravity , magnetic , electrical , seismic , radiological and wells instruments) , drilling machinery (core drilling rig, truck-mounted drilling rig, water well drilling rig,engineering drilling rig ,mud pump, drilling tower and other accessories ) , drilling tools ( drill rod , drill bit, bottom hole drill tools, rock drilling tools, synthetic diamond and its products, hard alloy and its products, etc. ) , analysis instruments ( atomic absorption, atomic fluorescence , plasma spectroscopy , electrochemical analyzers, mercury analyzer R & D , etc.) .Four major product plates are developed systematically and in a large scale.A complete product chain is developed,the products are widely used in more than ten fields including geology, coal, petroleum, metallurgy, nonferrous metals, nuclear industry, national defense, military industry, construction, water conservancy, hydropower, transportation and environmental protection,and developed in intelligence, information and advance, high-grade high-precision as well as advanced technology.
We have the "State Identified Enterprise Technology Center" in the geological equipment industry, built advanced ultra-low magnetic laboratory and electronic test laboratory, The "Deep Geological and Mineral Exploration Industry Technology Innovation Strategic Alliance" declared and submitted by our company,has been listed one of the third-batch alliance test unit. The Alliance contains 17 units, including four universities and colleges, research institutes, eight science research institutes or centers , three provincial bureaus and 2 enterprises. These 17 units are with an important role in deep geological mineral exploration industry. CGE bears the main responsibility for the external as the director-general of the Alliance, and the establishment of a permanent secretariat and other institutions for organizations working.
We have undertaken more than 50 key national R & D projects such as the 863 Plan, and the special national plan for development of key instruments and equipment,we had engaged in the construction of the Three Gorges, Wenchuan earthquake relief, geological environment exploration, geothermal resources development and other national key construction projects. We have provided strong product services and technical supports for the China's first Antarctic Expedition, and two times Everest scientific Expeditions.
At the same time, we actively expand overseas markets, strengthen international exchanges, promote the corporate brand, and our products are exported to Europe, the United States, Africa, Southeast Asia, the Gulf countries, Australia and other regions.
CGEG people honor their glory and dreams,and bear in mind their mission and responsibility.With a wider field of vision, a more determined pace and a more persistent belief,we are willing to cooperate with our friends from the whole community together for a better future.