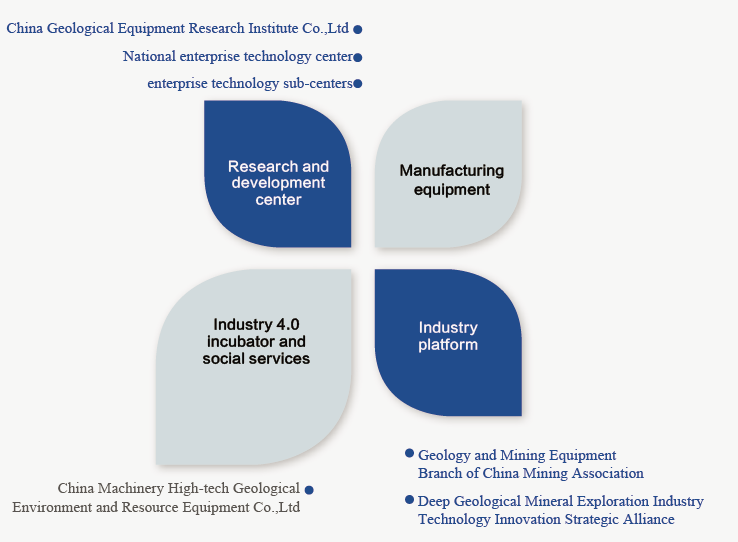 CGEG has the only "State Identified Enterprise Technology Center" in the geological equipment industry.Technology center has the organization structure of two level: R&D center of headquarter and sub-centers.The technology center is in charge of the research and development of new product and technology for the whole industry.The technology center has a high-quality R&D team experienced in the fields of electric, mechanic and hydraulic. There is the most advanced 3D platform of research, design and data management in the technical center. For subordinate enterprises they set up R&D centers based on their own main products, working for the technical support and improving of existing products, and industrialization of new products.
CGEG has built China's sole and internationally advanced ultra-low magnetic laboratory,and electronic test laboratory,and we are responsible for key technology and equipment research, development, testing work.
The "Deep Geological and Mineral Exploration Industry Technology Innovation Strategic Alliance" declared and submitted by our company,has been listed one of the third-batch alliance test unit and we have been dedicated to improving the localization level of exploration technologies and equipment.
We adhere to the philosophy of serving the country and society.We have undertaken more than 50 key national R & D projects such as the 863 Plan, and the special national plan for development of key instruments and equipment,we had engaged in the construction of the Three Gorges, Wenchuan earthquake relief, geological environment exploration, geothermal resources development and other national key construction projects.We have provided strong product services and technical supports for the China's first Antarctic Expedition, and two times Everest scientific Expeditions.