Water well drilling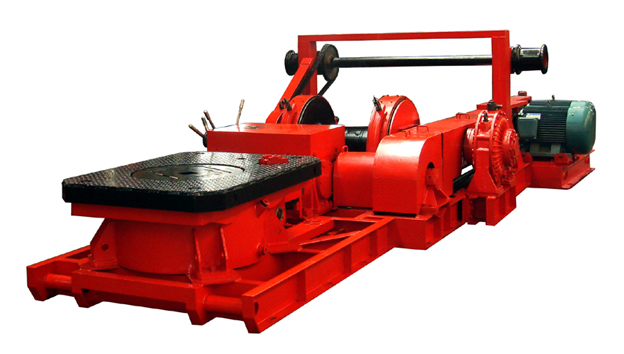 1.SPS2600 drilling rig has large drilling capacity. The single rope hoisting capacity of winch is 105 kN. The drilling depth can reach 2600m using Φ89 drill rod and 2200m using Φ127 drill rod.
2.SPS2600 rig has wide applications. Its through-hole diameter of 445mm can meet the need of water well drilling. Besides, due to the large lifting capacity, it can satisfy the construction requirements of geothermal energy and other resource boreholes.
3.SPS2600 rig shows so wide adaptability that it can adapt to the requirements of various construction technologies. The low output rotation speed of rotary table is 43 r/min, and the high speed is 156 r/min.
4.In order to screw and unscrew the rig, mechanical cathead can be used combined with tongs, or rotary table can be used.
5.SPS2600 rig has reasonable layout and compact structure and it's well-equipped.