Core drilling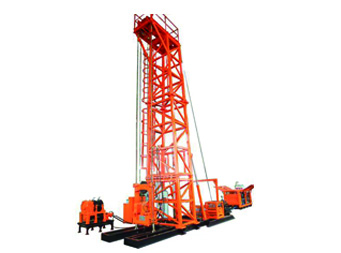 1.Adopts modular design and therefore can be detached or installed easily. It has strong drilling ability and high reliability.
2.The rig has a self-made 4-speed gearbox. It has high strength and easy for maintenance. Besides, it has wide range of speeds and can be manipulated continuously between 0-1200. In addition, it has large torque which is beneficial to the speed selection for various drilling processes involving diamond drilling as the main body.
3.It has spindle stroke of 6.5 meters which is beneficial in increasing the drilling efficiency. Fully equipped meters which allows visualizing and monitoring of parameters such as torque, pressure, oil temperature, power system and so on. Thus, the working process and drilling conditions of the equipment can be mastered to prevent as well as reducing the drilling accidents.
4.The hydraulic system adopts the reliable new structure seals, hydraulically driven mud pump and mud agitator. Therefore, the drilling process does not require other auxiliary power.