Core drilling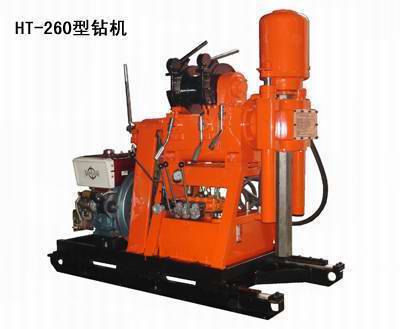 1.Clamped with linking rod force-amplifying spring and hydraulically released normally closed hydraulic chuck. Besides, it has up-to-date structure, good compensation, great clamping force, long lifespan and reliable performance.
2.Equipped with 6-speed rotational speeds and has wide application range as well as strong applicability.
3.Equipped with 6-speed reverse rotational speed, able to carry out mechanical screwing by drill pipe. It has advantages in handling drilling accidents and low labor intensity.
4.High engine power, optional diesel engine or electric engine is available, low labor intensity, convenient for night illumination.
5.Parts are interchangeable and convenient for maintenance.
6.Stable while moving, reliable and can be mounted easily, stable high-speed feeding which allows great distance at the opening, low labor cost.